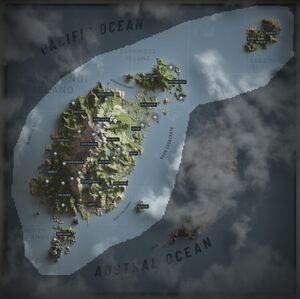 Maunga Nui island is the largest landmass in the Auroa archipelago and also where the wast majority of Skell Technology's resources have been placed.
Tallest mountain in the archipelago is called Mount Hodgson, towering at least almost 2000 meters above the ocean surface.
The island's capital Liberty can be found to the south of the island, where at its center is Auroa's parliament. To the west at the Infinity province are located Skell Tech's main offices, along with the Skell Technology Head Office.
Provinces in Maunga Nui island
List of locations in Auroa
See also